Tornado Chart
Resolve Chaos in Your Data
Tornados in nature conjure images of devastation and chaos. Ironically, a Tornado Chart does the exact opposite. It solves complex data and creates order in confusing sets of information.
Tornado Charts allow you to quickly identify the most and least significant values in your dataset. You can follow this analysis with immediate action to improve performance.
Discover what this versatile chart type can offer your business.
Tornado for
Google Sheets
Tornado for
Microsoft Excel
Pricing starts at $10 per month. Free 7-day trial. No purchase necessary.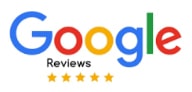 ChartExpo for Google Sheets is
used by 110,000+ users worldwide!