Sankey Diagram
Manage Your Data Flow.
Maximize Your Results.
Your data is always in motion; it's never static.
Stay on top of the most significant movements with
the Sankey Diagram and make smarter decisions.
Sankey for
Google Sheets
Sankey for
Microsoft Excel
Pricing starts at $10 per month. Free 7-day trial. No purchase necessary.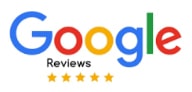 ChartExpo for Google Sheets is
used by 130,000+ users worldwide!