Sankey Diagram
Manage Your Data Flow.
Maximize Your Results.
Your data is always in motion; it's never static.
Stay on top of the most significant movements with
the Sankey Diagram and make smarter decisions.
Sankey for
Google Sheets
Sankey for
Microsoft Excel
Sankey for
Microsoft Power BI
Free 7-day trial (no purchase necessary). Pricing starts at $10 per month.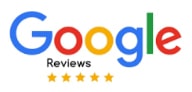 ChartExpo for Google Sheets is
used by 200,000+ users worldwide!