Funnel Chart
Visualize Your Funnel.
Insightful Funnel Charts
in Minutes.
Funnels are common tools in business. They enable you to understand the stages of a process and how data moves through this system.
Funnel charts allow you to visualize this process, giving you immediate insight into every stage. Detect leaks and unintended slowdowns that hurt your results. You'll also discover actionable steps to improve your results by optimizing your funnel.
Funnel for
Google Sheets
Funnel for
Microsoft Excel
Pricing starts at $10 per month. Free 7-day trial. No purchase necessary.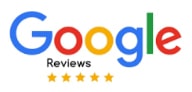 ChartExpo for Google Sheets is
used by 110,000+ users worldwide!