Pareto Chart
20% Effort = 80% Result.
Learn how you can simplify.
For every complex problem you face, there is a simple solution.
You don't solve complexity with more complexity.
Pareto Chart is an insightful visualization that helps decision-makers solve complex problems easily.
Pareto for
Google Sheets
Pareto for
Microsoft Excel
Pricing starts at $10 per month. Free 7-day trial. No purchase necessary.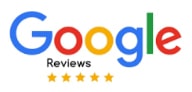 ChartExpo for Google Sheets is
used by 130,000+ users worldwide!