Combo Charts
A Flexible, Thorough Way to Display Data
Rarely is there only one way to visualize your data. Combo Charts allow you to blend two (or more) visualizations into one.
Combination charts add valuable information relevant to your analysis. These visualizations have the power to effectively double or triple your insights.
Do more with your charts when you combine them.
Combo charts for
Google Sheets
Combo charts for
Microsoft Excel
Pricing starts at $10 per month. Free 7-day trial. No purchase necessary.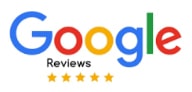 ChartExpo for Google Sheets is
used by 110,000+ users worldwide!