Survey Charts
Get More from Your Surveys
Survey results provide invaluable feedback on how to improve your strategies and eliminate looming threats.
Understanding your survey data isn't always easy, meaning you could be missing out on this actionable intelligence.
ChartExpo's survey graphs enable you to visualize this vital feedback to determine what matters most to your audience.
See what you've been missing in your survey data analysis.
Survey charts for
Google Sheets
Survey charts for
Microsoft Excel
Pricing starts at $10 per month. Free 7-day trial. No purchase necessary.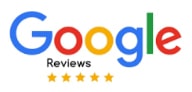 ChartExpo for Google Sheets is
used by 130,000+ users worldwide!