Double Bar Graph
One Chart, Twice the Insights
Bar charts are popular and powerful data visualization tools. Why not double that value? Thanks to the double bar graph, you can.
With this chart type, you can add an extra layer of data to your visual analysis. It enables you to compare multiple data sets in the same chart.
See why bars are better in pairs.
Double Bar for
Google Sheets
Double Bar for
Microsoft Excel
Pricing starts at $10 per month. Free 7-day trial. No purchase necessary.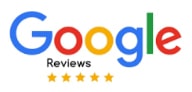 ChartExpo for Google Sheets is
used by 130,000+ users worldwide!