Likert Scale Chart
Know More, Guess Less.
Take the Guesswork Out
of Knowing Your Audience.
Surveys are great, but the responses can be hard to analyze. They don't have to be.
The Likert Scale Chart helps you become mindful of your audience's attitudes, opinions and perceptions and even know the instant these feelings start to change.
Do you know what's important to your audience?
Likert for
Google Sheets
Likert for
Microsoft Excel
Likert for
Microsoft Power BI
Free 7-day trial (no purchase necessary). Pricing starts at $10 per month.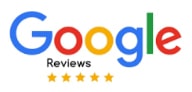 ChartExpo for Google Sheets is
used by 200,000+ users worldwide!