Radial Bar Chart
Where Bar Charts And
Circular Graphs Meet
Track your progress, compare results and get more from your data with ChartExpo's Radial Bar Chart.
Combining bar charts and circular graphs with this visualization gives you the best of both worlds and allows you to discover new insights in your data.
Witness the power of the Radial Bar Chart and ChartExpo today.
Radial for
Google Sheets
Radial for
Microsoft Excel
Free 7-day trial (no purchase necessary). Pricing starts at $10 per month.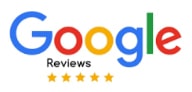 ChartExpo for Google Sheets is
used by 200,000+ users worldwide!