Line Graphs
A Simple Way to Chart Trends and Insights
A simple line can reveal countless insights.
Line graphs help you navigate through complex data sets and understand the complete story. It is one of the best visual analysis tools for tracking and comparing data over time.
ChartExpo offers the most effective way to create custom and advanced line graphs. It gives you even more value from your line graphs and other charts.
Find out how ChartExpo and line graphs enable you to do more with your data.
Line Graphs for
Google Sheets
Line Graphs for
Microsoft Excel
Pricing starts at $10 per month. Free 7-day trial. No purchase necessary.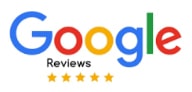 ChartExpo for Google Sheets is
used by 110,000+ users worldwide!