Clustered Bar Chart
More Bars, More Insights
Bar charts are one of the most universal types of visualization. The Clustered Bar Chart adds to this value by including more dimensions of data.
Creating bar charts with multiple variables and data series allows you to dive deeper into your data and extract valuable and actionable intelligence.
Empower your visual analysis with Clustered Bar Charts and see the entire story behind your data.
Clustered Bar for
Google Sheets
Clustered Bar for
Microsoft Excel
Free 7-day trial (no purchase necessary). Pricing starts at $10 per month.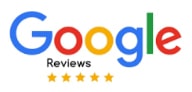 ChartExpo for Google Sheets is
used by 200,000+ users worldwide!