Box and Whisker Plot
Visualize Multiple Data Distributions With One Compact Chart
Do you have lots of different datasets that you need to summarize and convey in a limited space? The answer is the box plot and whiskers chart.
Box plots offer the most compact way to display complex data distribution. ChartExpo allows you to create a box and whisker plot in Excel and Google Sheets in mere minutes. There's no coding or advanced expertise needed.
Box Plot for
Google Sheets
Box Plot for
Microsoft Excel
Free 7-day trial (no purchase necessary). Pricing starts at $10 per month.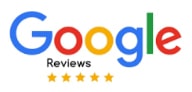 ChartExpo for Google Sheets is
used by 210,000+ users worldwide!