Gauge Chart
Gauge Your Progress.
Accelerate Your Growth.
The Gauge Chart is the most effective visualization when you need to assess performance, track progress and make better decisions quickly.
Whether you're creating reports or measuring results on your own, the Gauge Chart is the perfect visualization that brings valuable insights right to the surface.
ChartExpo's innovative chart creator allows you to develop Gauge Charts in 3 easy steps so that you can dive straight into your visual analysis.
Gauge for
Google Sheets
Gauge for
Microsoft Excel
Free 7-day trial (no purchase necessary). Pricing starts at $10 per month.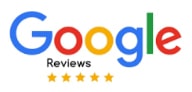 ChartExpo for Google Sheets is
used by 210,000+ users worldwide!