Radar Chart
Detect What's Hidden.
Data isn't always linear, so why do we chart it that way? Take a fresh approach to visual storytelling with ChartExpo's Radar Chart.
Capture your multivariable data effectively, easily and effortlessly and discover what's been missing on your radar.
Radar for
Google Sheets
Radar for
Microsoft Excel
Free 7-day trial (no purchase necessary). Pricing starts at $10 per month.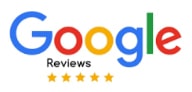 ChartExpo for Google Sheets is
used by 200,000+ users worldwide!