Multi Axis Line Chart
More Axes Equals More Insights
Most chart types rely on just two axes, a single X and Y. This restricts how much data and what kinds of information you can include in your visualizations.
The Multi Axis Line Graph removes this limitation, giving you more freedom and access to greater insight.
Understand more when you visually analyze data with the Multi Axis Line Graph.
Multi Axis Line for
Google Sheets
Multi Axis Line for
Microsoft Excel
Free 7-day trial (no purchase necessary). Pricing starts at $10 per month.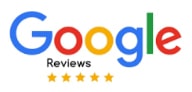 ChartExpo for Google Sheets is
used by 200,000+ users worldwide!