Circle Graphs
Round Up Your Insights
It takes a lot of work to draw comparisons in your data and discover insights. Circle Graphs provide a familiar and powerful method for visualizing data and uncovering the stories behind the numbers.
When you make a Circle Chart for your data, the most critical details jump right off the page. You'll be finding new correlations and other insights in no time.
Circle Graphs for
Google Sheets
Circle Graphs for
Microsoft Excel
Free 7-day trial (no purchase necessary). Pricing starts at $10 per month.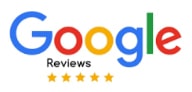 ChartExpo for Google Sheets is
used by 200,000+ users worldwide!