Slope Chart
Compare, Rank and Track with One Chart
You can gain a lot of value by looking at the difference between just a couple of data points, even only two. This is the design behind Slope Charts.
Slope Charts' simple and concise design delivers actionable intelligence in a highly efficient format perfect for reporting.
Find new insights by eliminating complexity with simple Slope Charts.
Slope Chart for
Google Sheets
Slope Chart for
Microsoft Excel
Free 7-day trial (no purchase necessary). Pricing starts at $10 per month.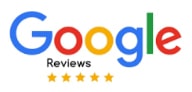 ChartExpo for Google Sheets is
used by 210,000+ users worldwide!