Comparison Bar Chart
Discover a New Way to Compare
A Comparison Bar Chart is one of the most effective and valuable tools for comparing data. Don't limit yourself to traditional bar charts and clunky visualization tools.
ChartExpo offers new bar chart choices that provide fresh insight into your comparative analysis. You can create comparison graphs in 3 simple steps.
It's never been so easy and efficient to make outstanding Comparison Bar Charts for your data.
Comparison for
Google Sheets
Comparison for
Microsoft Excel
Free 7-day trial (no purchase necessary). Pricing starts at $10 per month.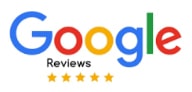 ChartExpo for Google Sheets is
used by 210,000+ users worldwide!