CSAT Score Survey Chart
How Loyal Are Your Customers?
See It For Yourself.
Customer feedback is vital to your organization, like oxygen to your lungs.
Customer satisfaction surveys provide valuable intel on improving your strategies and maintaining a positive reputation with audiences.
ChartExpo's CSAT Score Survey Chart is a powerful Net Promoter Score data visualization tool to help you calculate and analyze your net promoter score.
CSAT for
Google Sheets
CSAT for
Microsoft Excel
Pricing starts at $10 per month. Free 7-day trial. No purchase necessary.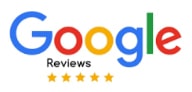 ChartExpo for Google Sheets is
used by 110,000+ users worldwide!