Matrix Chart
Visualize Complex Relationships
Many variables, factors, correlations and other details impact your results and strategies. It can be hard to keep your head above all the information and data your business produces.
Matrix charts allow you to show complex relationships to better picture what's happening in your data.
Evaluate the best course of action and chart your way to success.
Matrix for
Google Sheets
Matrix for
Microsoft Excel
Free 7-day trial (no purchase necessary). Pricing starts at $10 per month.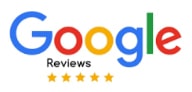 ChartExpo for Google Sheets is
used by 210,000+ users worldwide!