Overlapping Bar Chart
The Best Chart for Overlapping Data
Need to visualize a comparison between two interrelated items? The Overlapping Bar Chart is the answer.
You can use the Overlapped Bar Chart to measure progress towards a goal, make a before and after comparison, analyze actual values versus expectations and so much more.
Discover what questions the Overlapping Bar Chart can answer for you.
Overlapping for
Google Sheets
Overlapping for
Microsoft Excel
Free 7-day trial (no purchase necessary). Pricing starts at $10 per month.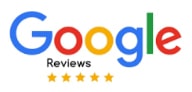 ChartExpo for Google Sheets is
used by 200,000+ users worldwide!