Sunburst Chart
A Visually Appealing Way
To See Data
Your eyes are your best tools for analyzing complex data. Treat them to something beautifully powerful.
ChartExpo creates stunning Sunburst Charts in less time that engage audiences and fosters a deeper understanding of data.
Start charting your next discovery.
Sunburst for
Google Sheets
Sunburst for
Microsoft Excel
Pricing starts at $10 per month. Free 7-day trial.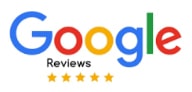 ChartExpo for Google Sheets is
used by 60,000+ users worldwide!