Dot Plot Chart
Solve Complex Data with Simple Dots
When you solve a complex problem with a simple solution, it creates powerful results. Dot plots offer this powerful simplicity in earnest.
It may look simple on the surface. Yet, a dots graph transforms even the most complex data sets into straightforward, accessible insights.
ChartExpo's dot plot maker will revolutionize how you view and understand your data.
Dot Plot for
Google Sheets
Dot Plot for
Microsoft Excel
Free 7-day trial (no purchase necessary). Pricing starts at $10 per month.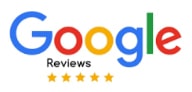 ChartExpo for Google Sheets is
used by 210,000+ users worldwide!