Google Sheets Chart Add-on
Capture Attention.
Convey Ideas.
Clarify Complexity.

ChartExpo offers an ever-growing library of new custom charts to supercharge your Google Sheets.
Create advanced Google Sheets charts in just 3 clicks and save yourself time and money.
It's that simple. There's no coding, scripting or complicated steps — just click and create.
Free Trial
Pricing starts at $10 per month. Free 7-day trial. No purchase necessary.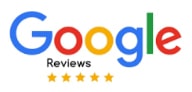 ChartExpo for Google Sheets is
used by 130,000+ users worldwide!