Scatter Plot Chart
Simplify Chaos, Discover New
Correlations with Scatter Plot
Data is often chaotic and challenging, but it doesn't have to be.
ChartExpo's Scatter Plot Chart effortlessly maps your data points, making it fast and easy to determine correlations, trends and other valuable patterns.
Powerful insights hide behind your data points. See what you've been missing in your scatter plot data.
Scatter for
Google Sheets
Scatter for
Microsoft Excel
Pricing starts at $10 per month. Free 7-day trial. No purchase necessary.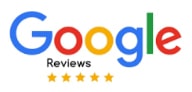 ChartExpo for Google Sheets is
used by 110,000+ users worldwide!