Control Chart
Are You in Control? Find
out with Control Charts.
Quality control is a matter of timing. Changes are inevitable, but you have to be swift in responding to fluctuations in performance and quality.
ChartExpo's control charts allow you to respond to these changes proactively. You have the chance to act before issues occur!
Don't react to problems after they've already happened. Proactively prevent risks and seize opportunities with ChartExpo and control charts.
Control for
Google Sheets
Control for
Microsoft Excel
Free 7-day trial (no purchase necessary). Pricing starts at $10 per month.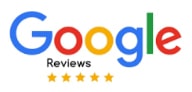 ChartExpo for Google Sheets is
used by 210,000+ users worldwide!