Bar Charts
Uncover Powerful Insights
in Less Time
Bar charts are one of the most familiar and versatile graph types available. You can compare results, measure frequency, see the distribution of data and more.
Save time with ChartExpo's simple, easy bar graph creator. You can turn complex datasets into stacked, grouped, horizontal and other types of bar charts. It only takes 3 quick steps and a couple of minutes to create high-quality bar charts.
Bar Charts for
Google Sheets
Bar Charts for
Microsoft Excel
Free 7-day trial (no purchase necessary). Pricing starts at $10 per month.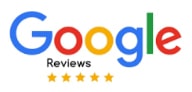 ChartExpo for Google Sheets is
used by 200,000+ users worldwide!