CSAT Score Bar Chart
One chart, For All Of
Your Survey Results.
Getting to know your customers means listening to their feedback through survey results. NPS and CSAT metrics have become business' primary methods for quantifying audience sentiment.
ChartExpo's CSAT Score Bar Chart is the best data visualization tool for NPS survey data, allowing you to easily and quickly understand your audience and make meaningful changes to customer-facing strategies.
CSAT for
Google Sheets
CSAT for
Microsoft Excel
Free 7-day trial (no purchase necessary). Pricing starts at $10 per month.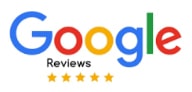 ChartExpo for Google Sheets is
used by 200,000+ users worldwide!