Sentiment Analysis Charts
Listen To Your Customers
Analyze every interaction, review and social media comment in one place.
Sentiment Analysis Charts help you understand what customers want and how to improve strategies. Stop getting lost in trying to read into intangible attitudes, feelings and other sentiments.
Make better decisions that align with what your audience actually wants.
Sentiment Analysis for
Google Sheets
Sentiment Analysis for
Microsoft Excel
Free 7-day trial (no purchase necessary). Pricing starts at $10 per month.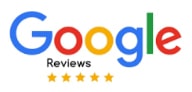 ChartExpo for Google Sheets is
used by 200,000+ users worldwide!