Waterfall Chart
Track Growth and Loss in Your Data
Data constantly moves up and down because of positive and negative factors. The Waterfall Chart helps you identify the severity of these factors.
By making and analyzing a Waterfall Chart, you can determine how to increase your growth and minimize your losses. It's a proven recipe for success!
See what Waterfall Charts can do for your data.
Waterfall for
Google Sheets
Waterfall for
Microsoft Excel
Pricing starts at $10 per month. Free 7-day trial. No purchase necessary.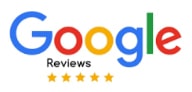 ChartExpo for Google Sheets is
used by 130,000+ users worldwide!