Pay Per Click Charts
Manage PPC Campaigns in Less Time
Managing a PPC account is a challenge. There are so many metrics to keep track of, keywords to optimize and campaigns to run.
ChartExpo's digital marketing charts help you see what's happening in your Google PPC, Amazon PPC, Facebook PPC, etc. Create visual performance reports in minutes to track and share the results of your ad campaigns.
Make PPC optimization fast, easy and effective.
PPC Charts for
Google Sheets
PPC Charts for
Microsoft Excel
Free 7-day trial (no purchase necessary). Pricing starts at $10 per month.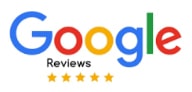 ChartExpo for Google Sheets is
used by 200,000+ users worldwide!