Comparison Charts
Compare. Contrast. Conclude.
Comparison analysis is a critical step in your journey to data discovery. Comparing your data uncovers valuable and actionable insights that directly improve your results.
ChartExpo's library of Comparison Charts gives you the tools you need to conduct effective, straightforward comparative analysis.
Compare results and draw accurate conclusions to improve your results — it's that easy with ChartExpo.
Comparison for
Google Sheets
Comparison for
Microsoft Excel
Free 7-day trial (no purchase necessary). Pricing starts at $10 per month.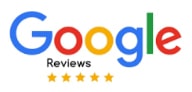 ChartExpo for Google Sheets is
used by 200,000+ users worldwide!